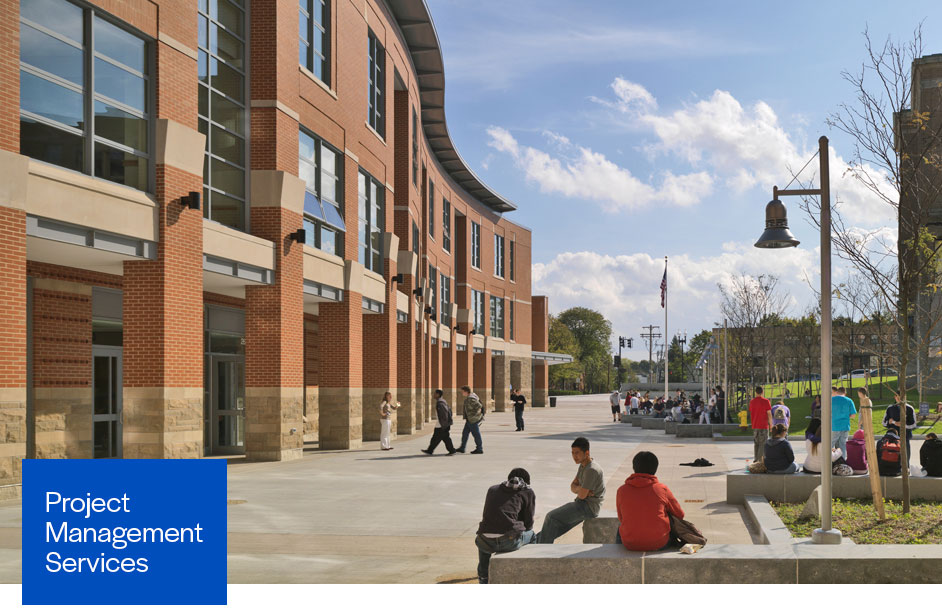 SMMA's Project Management Team has managed over $1.4 billion of new and renovated school construction over the past two decades. The firm's commitment to strong project management is at the core of each project and has been key to our success.
We operate with an understanding that proper Owner Project Management services requires more than just managerial skills. Our value and approach stems from the multi-discipline composition of the firm. SMMA has a full range of architectural and engineering professionals under one roof and can deploy them on target and without delay over the life of a project. We also provide other key professional services important to developing holistic and comprehensive plans such as energy assessment, commissioning, facility assessment, and strategic master planning. All of which together provides our clients with a deep understanding of both the risks and risk-avoidance strategies crucial to a successful public school construction project.
We believe that this combination of tested performance delivered by seasoned professionals adds unique value to the management of our projects. We welcome
your inquiry.